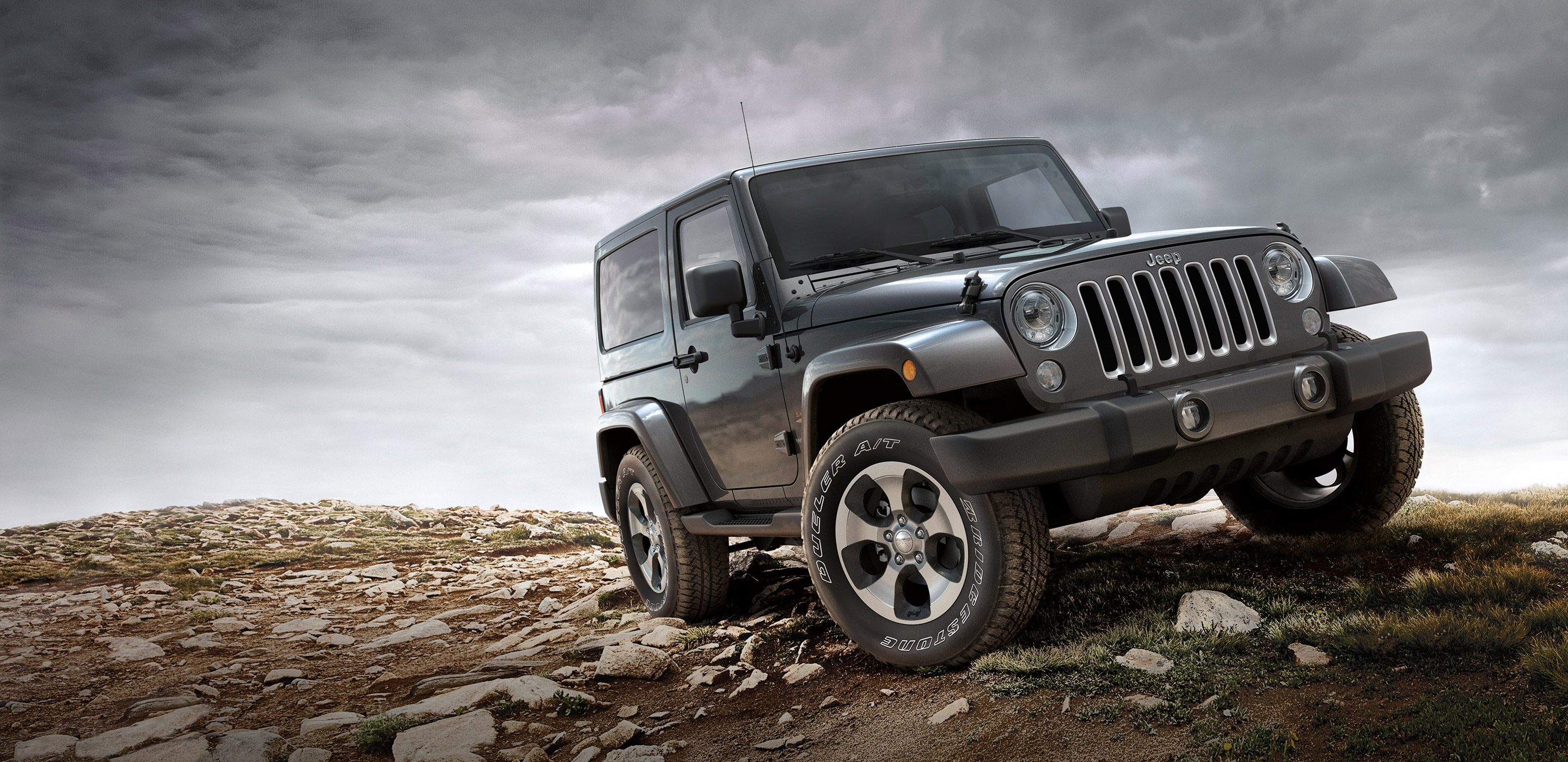 The Jeep Wrangler is a dominating force on and off the road. Whatever situation arises or whatever obstacle that may come its way, the Wrangler is the vehicle you want to be on your side. It is the vehicle you want to be driving because it is fully capable for even the toughest jobs.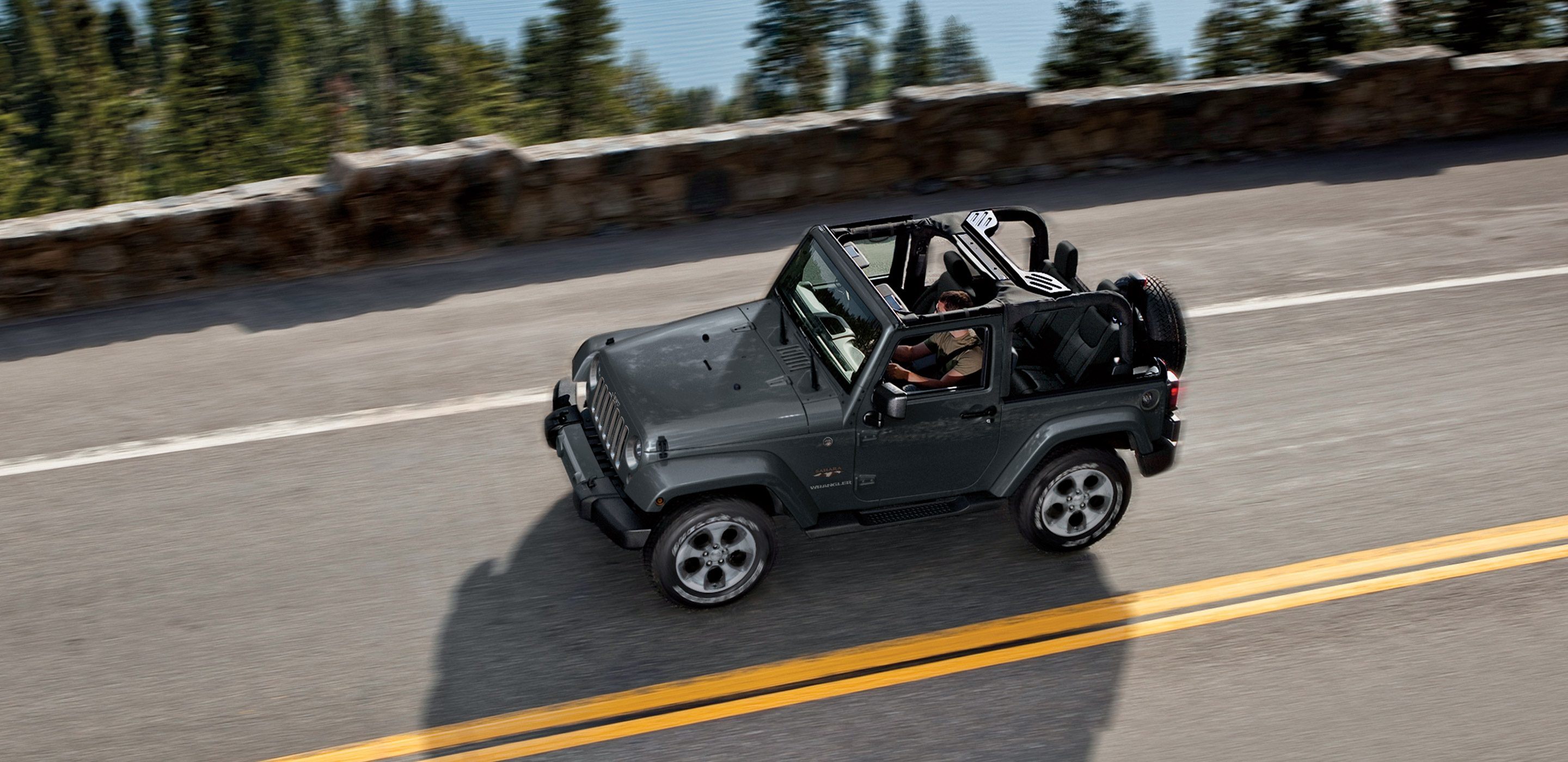 One feature of the Jeep Wrangler that makes it so unique and one-of-a-kind is the wide range of versatility it offers with its removable tops and doors*. It easily adapts to various situations. A total transformation occurs and its exterior look changes which in turn changes the entire driving experience. Choose no top, soft top, hardtop or body-color hardtop. There is the available modular Freedom Top® hardtop in a contrasting black hardtop or match with the vehicle and choose the available body-color hardtop. You can always go with the standard Sunrider® soft top. Plus, there are choices for the doors on the Wrangler. Choose between removable, full-framed doors* with roll-up windows, removable half-framed doors or full doors. This open-air 4×4 vehicle is built for adventure and it certainly shows.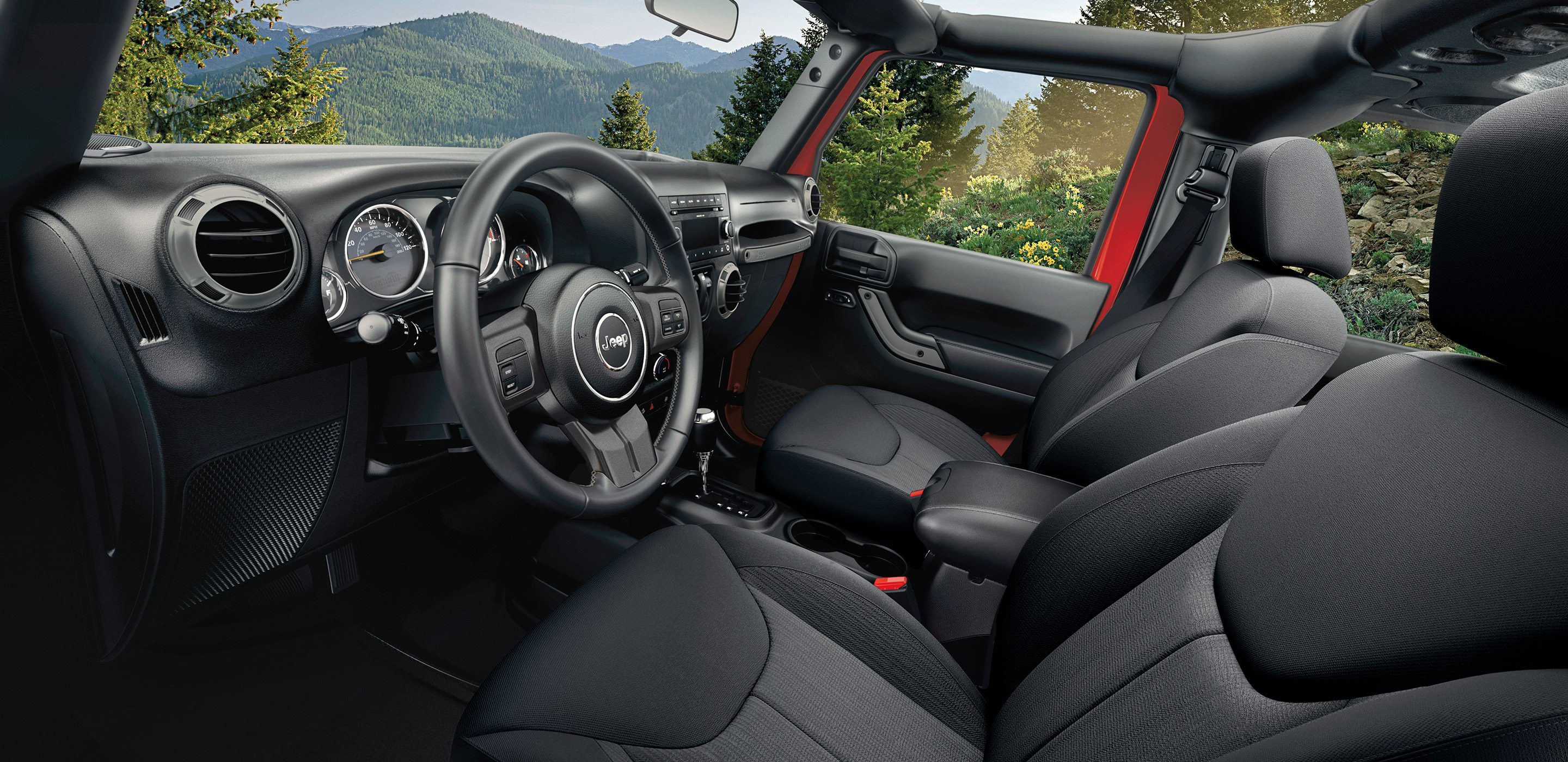 Another feature of the Jeep Wrangler that is worth talking about is the completely washable interior that is standard on every Wrangler model. No need to stress about getting it dirty when off-roading. That is the last thing to think about when driving a Wrangler. Whether you encounter rain, snow, mud, etc., enjoy all the mess and dirt that comes along with it because that's when you truly have experienced it without any reservation. Afterwards with an interior that is washable with drain plugs, all that dirt and grime is gone in a matter of seconds. The Jeep Wrangler is then ready for its next adventure looking cleaner and shinier than ever.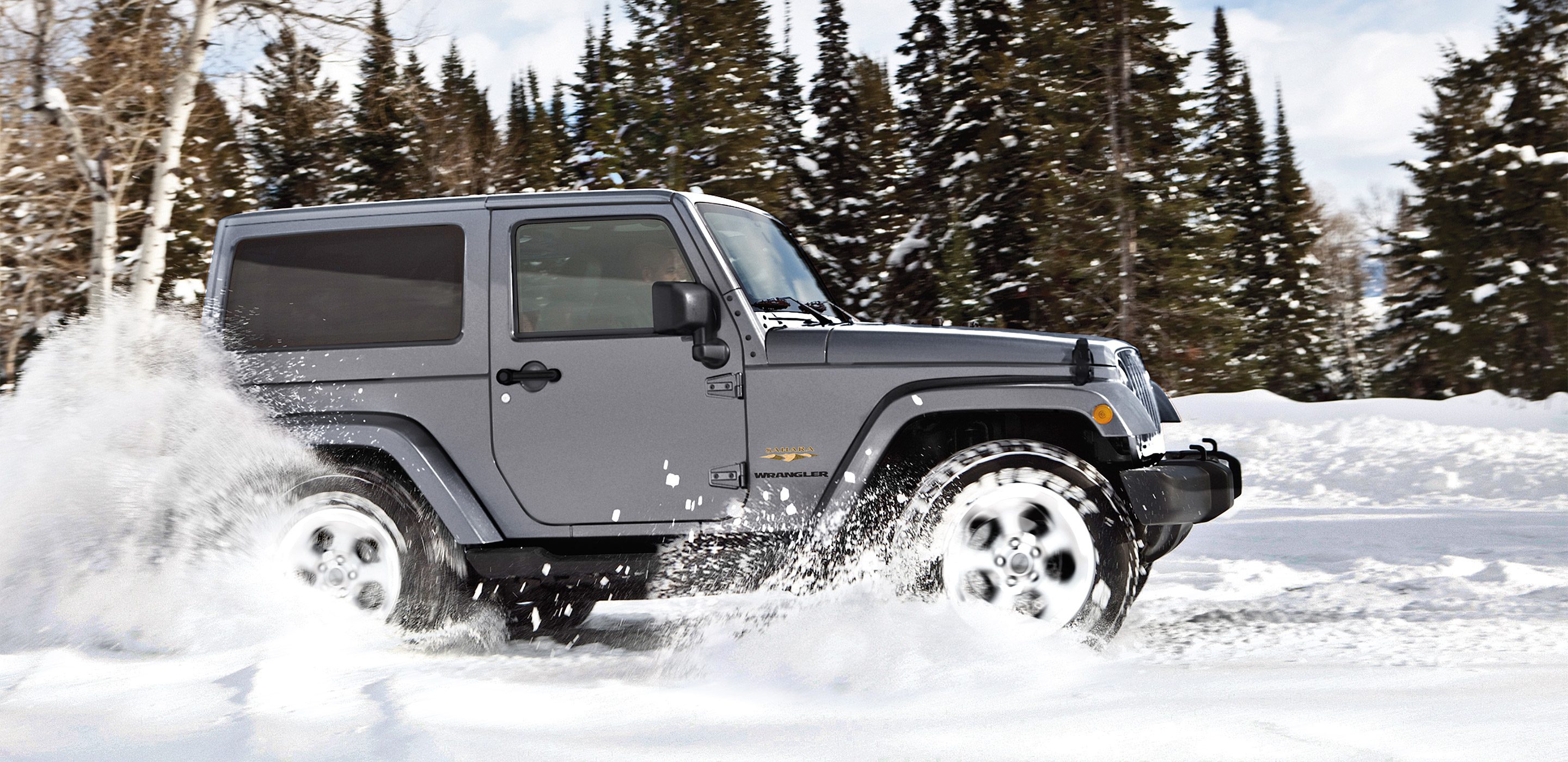 There's no ignoring one big feature that isn't seen in the Wrangler, but it is definitely present and felt with every touch of the pedal and every mile driven. It is the 3.6-liter Pentastar® V6 24-valve VVT engine that powers the Wrangler. It has 285 horsepower and delivers 260 pound-feet of torque. Not only that, but the mpg rating is 17 city and 21 highway**.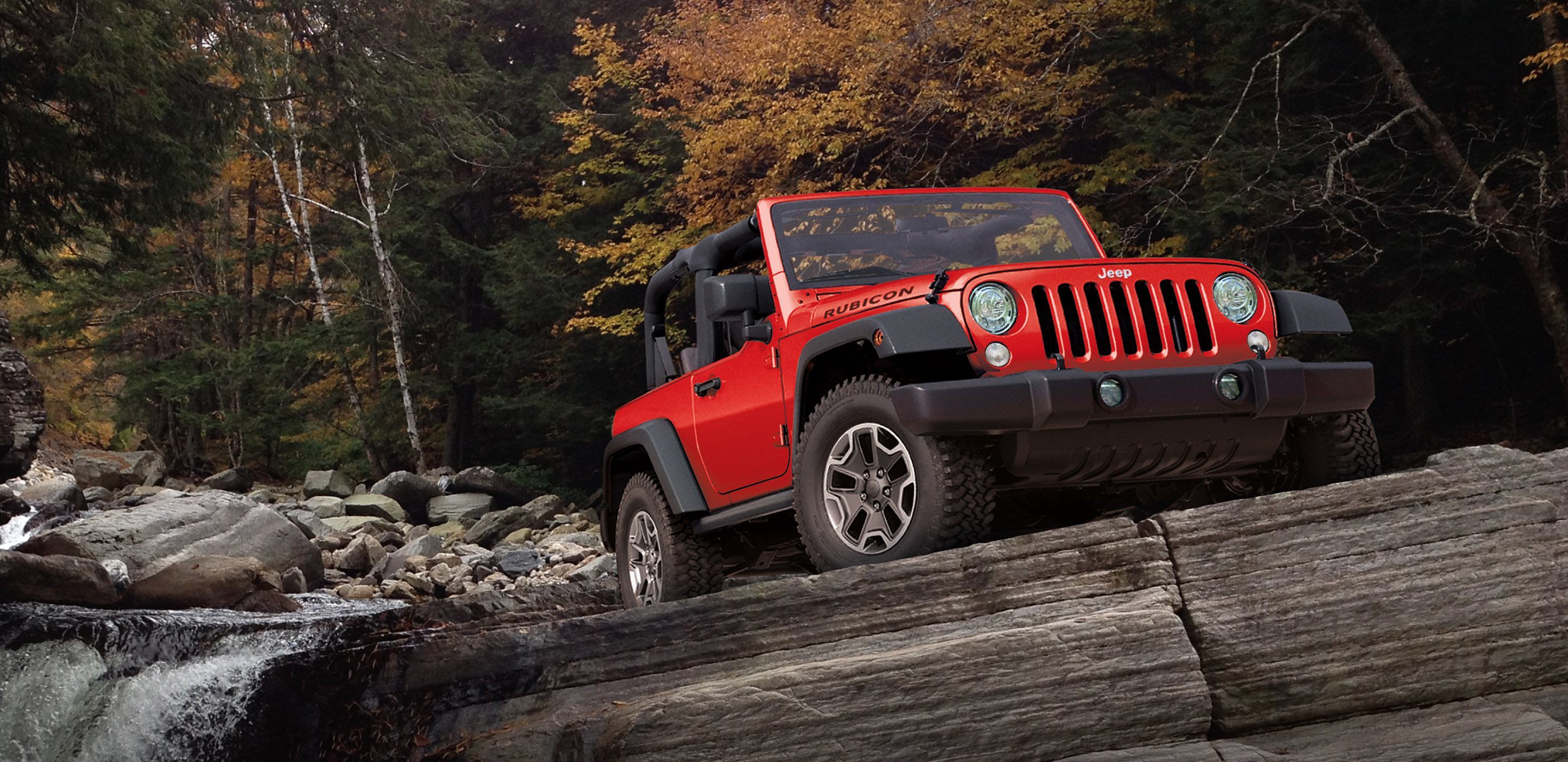 The new Jeep Wrangler is available now at Leith Chrysler Jeep in Raleigh. Choose the Wrangler today and drive it home making a permanent parking spot in your driveway. Be on the lookout for more information and exciting details on the arrival of the all-new 2018 Jeep Wrangler coming soon.
*Be sure to follow all instructions in owners manual for removal of top, doors and lowering windshield. Driving with the doors off and windshield down is for off-road use only. **EPA estimated mpg with 3.6L engine and five-speed automatic transmission. Actual mileage may vary.
Three Amazing Features of the Jeep Wrangler
was last modified:
November 8th, 2017
by